The figure below shows the various steps that the Hadoop MapReduce framework takes after your map function emits a key/value output record. Please note that this figure represents what's happening with Hadoop versions 1.x and earlier - in Hadoop 2.x there have been some changes which will be discussed in a future blog post.
My book Hadoop in Practice (Manning Publications) in chapter 6 discusses how some of the configuration values in the figure should be tweaked when you start working with mid to large-size Hadoop clusters.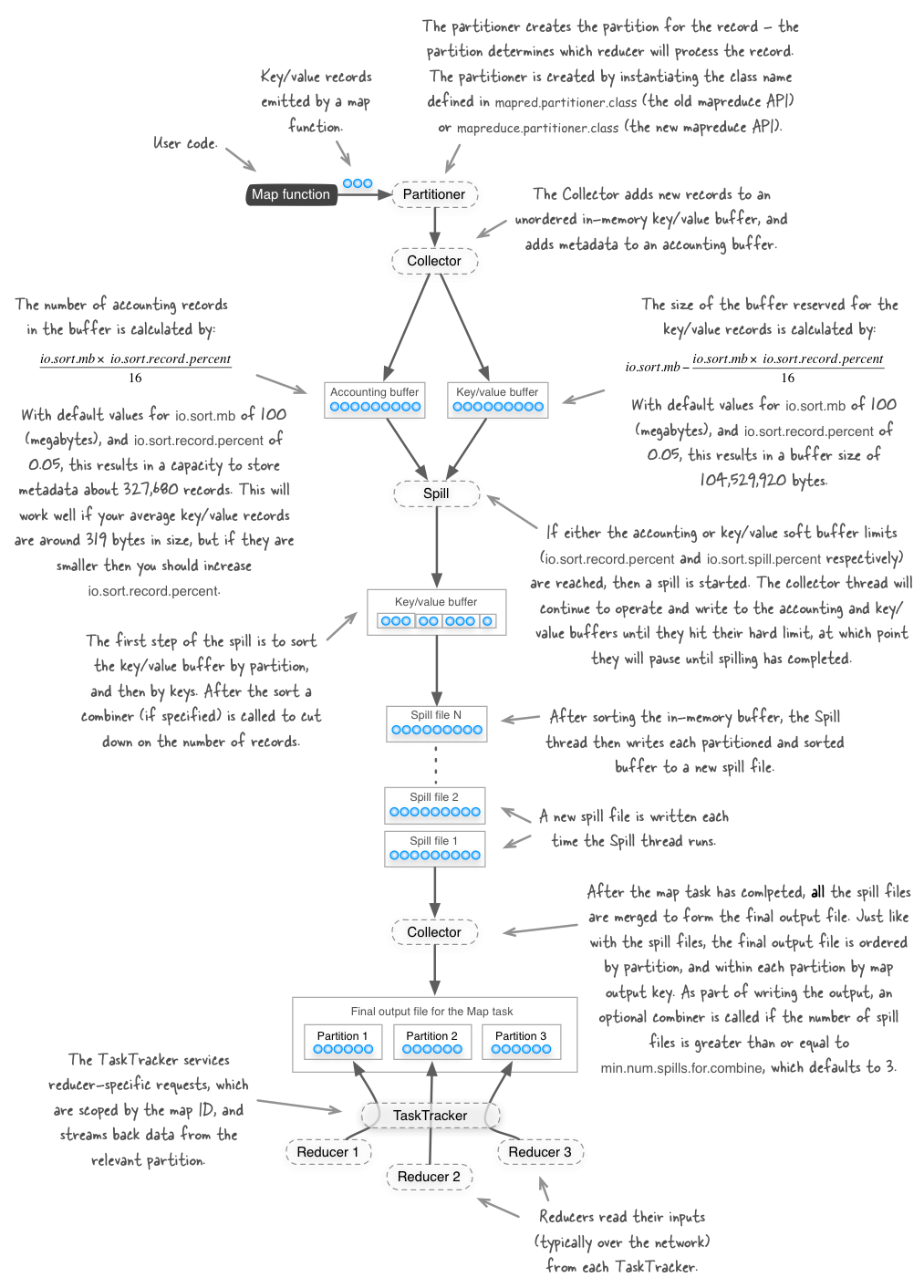 Alex Holmes is a senior software engineer with over 15 years of experience developing large scale distributed Java systems. Since 2008 he has gained expertise in using Hadoop to solve Big Data problems across a number of projects. He is the author of Hadoop in Practice, a book published by Manning Publications. He has presented at JavaOne and Jazoon.
If you want to see what Alex is up to you can check out his work on GitHub, or follow him on Twitter or Google+.
comments powered by

Disqus
---